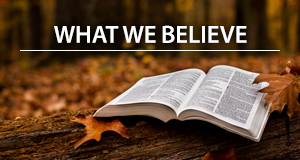 Welcome to Fellowship
God has greatly used the Fellowship Baptist Church to proclaim the message of the gospel here in Calhoun and around the world for over sixty years. During that time, many families have found a home here at Fellowship. Our prayer for every person in the greater area is that they know the Lord Jesus Christ as their personal Savior and experience the joy of serving Him.

If we can help you learn more about the Lord Jesus Christ and His Word or about Fellowship Baptist Church, let us know. Please pray for us and the work that our Lord is accomplishing through Fellowship.